Message from the Dean
---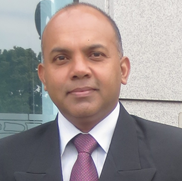 Welcome to the pioneer higher education center of allied health education in Sri Lanka


The Faculty of Allied Health Sciences (FAHS), University of Peradeniya was established in 2007 as the first faculty, under the umbrella of the University Grants Commission, offering six undergraduate programmes and postgraduate programmes in allied health disciplines that contribute to the health care, locally and internationally. The faculty comprises of six departments namely Radiography/Radiotherapy, Physiotherapy, Pharmacy, Nursing, Medical Laboratory Science and Basic Sciences.

The FAHS is geared towards fulfilling its vision to be an internationally recognized leader in allied health education. Its mission is to provide nationally and internationally accredited undergraduate and postgraduate education and trainings through conduct of research and dissemination of knowledge to produce competent professionals with a holistic perspective of life.

The FAHS offers four year honours degree programmes leading to six different healthcare professions, targeting local and international students. The faculty takes great pride in the high quality of our academic programmes. In 2018 the faculty initiated the Higher Degree Committee in order to offer MSc, MPhil and PhD degrees. The FAHS accommodates undergraduate and postgraduate candidates from the Ministry of Health and foreign countries. The academic programmes offered by the faculty are designed according to a semester-based course unit system and the medium of instruction at the faculty is English.

Currently the faculty enrolls 200 undergraduate students per annum. The FAHS is equipped with 63 permanent academic staff members and 66 non-academic staff members ensuring the high quality of the teaching and learning programmes. We have 22 PhD holders and 2 MD holders from world leading universities and maintain academic and research collaborations with countries including Japan, Australia, Korea, USA, UK, New Zeeland, Spain, China and Malaysia.

Students of the faculty utilize all opportunities of educational, artistic, social, cultural and sportive environment readily available at the largest residential university of the country. Our students have immense opportunities to get involved in social and welfare activities through various student societies as well as through events conducted by the Faculty. Our Degree programmes are highly recognized all over the world and leading to obtain excellent career opportunities, nationally and internationally.

The faculty website provides information about the Faculty, diverse array of programmes offered and services rendered.
Dr. M.A.J.C. Marasinghe
Dean, Faculty of Allied Health Sciences