Contact Information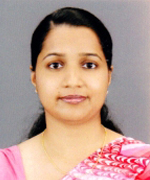 ---
Coordinator :
Ms R.T Senanayake
---
Address :
Enlish Language Teaching Unit(ELTU),
Faculty of Allied Health Sciences of University of Peradeniya,
Augusta Hill, Sri Amarawansa Mawatha
Peradeniya,
Sri Lanka

---
Telephone :
+94-81–2232463
---
Coordinator's message
English as a second language (ESL) has been deemed as a core graduate attribute which aids in the production of graduates with a holistic perspective of life. Thus English Language Teaching Units/Departments are entrusted with the twin responsibility of enhancing the English Language skills, and promoting the integration of academic excellence and enhanced socio-emotional skills among undergraduates, so that they are well prepared for the world of work, and for wider social and civic life upon graduation. The English Language Teaching Unit of the Faculty of Allied Health Sciences was inaugurated in 2007 with the establishment of the Faculty. Hence English as a Second Language (ESL) Courses have been offered to undergraduates of five B.Sc. degree programmes in Medical Laboratory Science, Nursing, Pharmacy, Physiotherapy and Radiography/Radiotherapy, from its inception to the present. A Foundation Course in English designed to function as a refresher course for new entrants is offered, following the process approach to language learning. Additionally, compulsory courses in English were conducted for students as part of their academic programme, (from 1000 level to 3000 level for six semesters) the successful completion of which is a minimum requirement for students to graduate. Thus the ELTU has been conducting classes for up to 500 students at any given time. The ESL courses offered have been designed to hone the hard skills of students whilst considerable attention has been given to building soft skills as well. The ELTU/FAHS designs and develops the curricula of the study programme-specific TESL programme, teaching and learning material and methods in agreement with UTEL Benchmarks. Continuous assessment is done throughout the semester and theory and speech examinations are conducted at the end of each semester. Furthermore, the ELTU/FAHS provides all required guidance to undergraduates, be it conducting individual classes for weak students, editing project reports and theses and any other need relating to English Language Teaching and Learning. The ELTU provides editorial assistance to the Faculty administration/other Departments when requested and is recognized as an integral part of the Faculty of Allied Health Sciences. ELTU staff engage in research and development on ESL and related areas, share findings at local and international conferences and have published their work in many journals and publications. Following a request by the non-academic staff and with the approval of the Dean of the Faculty, the ELTU plans to conduct classes for the non-academic staff during the lunch hour, shortly. The objective of the ELTU/FAHS is to enhance the English language skills of students for them to attain academic excellence and develop socio-emotional skills which will enable them, when they graduate, to contribute productively to social and economic development. Thus in order to sufficiently address changing student needs as well as the specific demands of the diverse programmes and their clinical and practical components, an extensive curriculum revision was undertaken in 2017/18 with the expert guidance of Prof. Arjuna Parakrama. Following this revision, the ELTU has now adopted a new Certificate and Diploma Programme in English as a Second Language (ESL), especially designed and oriented towards students of Allied Health Sciences. This course combines English for General Purposes (EGP) and Allied Health Science-based English for Specific Purposes (ESP) approximating a 1:2 ratio. This course was implemented for the current first year students (2016 Batch). This new programme includes a performance-based credit system, ensures the desired proficiency in all four language skills and culminates in a Diploma in English being awarded to students who reach the highest level of competence at the end of 3 years of study. It is important to record that the Faculty of Allied Health Sciences is the 3rd Faculty of the University of Peradeniya to adopt this new Senate-approved Diploma Programme.