Contact Information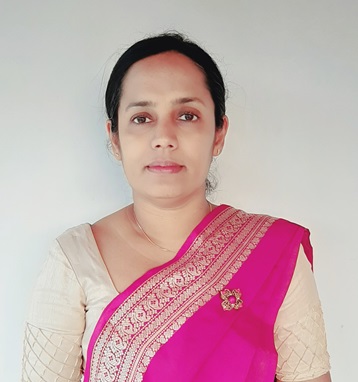 ---
Head Of the Department :
Dr Nilupa R. Amarasinghe
---
Address :
Department of Pharmacy,
Faculty of Allied Health Sciences of University of Peradeniya,
Augusta Hill, Sri Amarawansa Mawatha
Peradeniya,
Sri Lanka

---
Telephone :
+94-71-7811662
---
E-mail :
nilupa@pdn.ac.lk
Head's Message
The Department of Pharmacy at Faculty of Allied Health Sciences (FAHS), University of Peradeniya plays a distinctive role in producing BPharm graduates to cater for national demand. Pharmacy is the branch of health science that extends from pharmaceutical sciences to pharmacy practice. The Department has been continuously evolving to be at the forefront of pharmacy education and research.

The Bachelor of Pharmacy (BPharmHons) degree is based on a four-year curriculum which extends into 8 semesters (2 semesters per year). Students who join the BPharmHons programme at FAHS can benefit from the vibrant curriculum that provides scientific and service-oriented foundation for pharmacy practice, enabling the graduates to develop competencies necessary to practice as professionally qualified pharmacists. This programme is designed to produce competent pharmacy professionals necessary for the country to serve in hospital, clinical and community settings, pharmaceutical industries (manufacturing, quality assurance, marketing, research and development), academia and regulatory affairs. Throughout the fouryear study period students get many opportunities to develop their clinical skills through training undertaken at government hospitals and community pharmacies. The BPharm programme is not only built on teaching and professional training but is also aimed to equip graduates with competent analytical skills and leadership potential. Emphasis will also be placed on developing critical and reflective thinking, problem solving and communication skills to address professional, moral and ethical issues to offer a smooth transition into the workplace.

The department has established partnerships with hospitals, pharmaceutical industries, universities and research institutes locally and internationally for teaching, research and training purposes. The department has well-qualified academic, academic support and non-academic staff to provide high- quality teaching, training, and mentoring facilities to ensure the academic and personal development of students.

I look forward to welcoming you to the Department of Pharmacy, to embark on your life-long learning experience.