Contact Information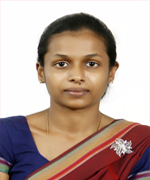 ---
Head Of the Department :
Dr. Malshani L. Pathirathna
---
Address :
Department of Nursing,
Faculty of Allied Health Sciences of University of Peradeniya,
Augusta Hill, Sri Amarawansa Mawatha
Peradeniya,
Sri Lanka

---
Telephone :
+94-81-2388820
---
E-mail :
malshanilakshika@pdn.ac.lk
Head's Message
As nurses, advanced practice nurses, nurse leaders, and nurse researchers, we are constantly challenged to find innovative and effective ways to provide seamless, affordable, and safe quality care that will produce improved health outcomes. The nursing profession carries the enormous responsibility in health and health care systems, improving health outcomes of patients and their families, and generating and translating knowledge that improves nursing education, nursing leadership, and nursing practice. The Department of Nursing at the Faculty of Allied Health Sciences, at University of Peradeniya is committed to meeting these challenges and addressing the critical health needs of our population by preparing nurses who have a broad understanding of the profession, public policy, leadership, and health care systems.

The department is well equipped with a modern skills laboratory and learning facilities for teaching and research. Students benefit from contemporary and flexible educational delivery online, in class, and through expertly arranged clinical placements for all. The students must undergo compulsory clinical training from first year onwards in reputed teaching hospitals as well as in community settings. The four year BSc Nursing degree offered by the department of Nursing fulfills the requirements for registration in Sri Lanka Nursing Council as registered nurse. The department is nationally and internationally renowned for its leadership, practice, expertise and research discoveries. Our graduates are leaders who have the skills, capacity and framework to deliver and design care that leads to better health care outcomes for all. Explore our website and learn about our faculty and staff, our graduates, and our plans for the future.